Who We Are
We are a group of people who want to learn and grow spiritually. We each are passionate about different things so we bring that passion and our expertise to leading a variety of different ministries.
---
We are based in the Sellwood neighborhood of Portland. Some of our participants live in the neighborhood, while others come from across the region.
We are a community that is open to anyone who desires to learn and grow spiritually. We come out of the United Methodist Church so have a progressive Christian background and influence. We appreciate learning from and becoming community with folks of all sorts of different backgrounds. There are no belief requirements to be part of this community. What we do ask is that participants respect others and are open to differences.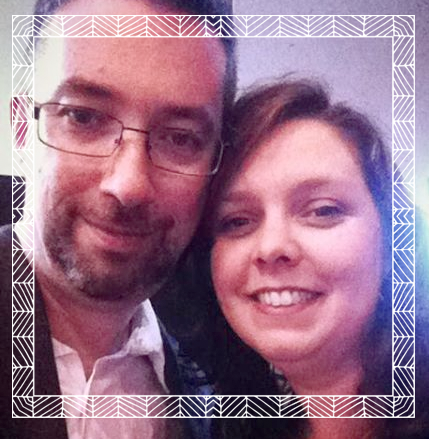 Community Leaders
Revs. Jeff and Eilidh Lowery
The Sellwood Faith Community began as a dream for Revs. Eilidh and Jeff Lowery in 2003.  Living in Tacoma, WA at the time the Lowerys thought about the kind of faith community they wished could be and spent 10 years training, researching, learning, and growing to launch the Sellwood Faith Community in the summer of 2013.
Both Jeff and Eilidh are ordained in the United Methodist Church and both are engaged in ministry outside of SFC.  Eilidh serves part time as the pastor of a traditional church in SW Portland.  Jeff is the founder and director of L.A.S.T, a program that engages youth in service projects. They are also parents to a 12 year old daughter and share their home with 2 cats and 1 guinea pig.

Frequently Asked Questions
Is the community diverse?
Our participants are sixty something grandparents, single folks in their 20's, 30's, 40's & 50's, teenagers, school age children, preschoolers, babies, and several couples of varying ages. Some folks grew up in church and others are brand new to a faith community. Some folks come to an event or two on occasion while others have committed to being part of the core leadership group.
What about children?
Children are welcome at all SFC events unless the event is held in a place where children are not permitted, such as a bar. We hope kids feel comfortable to actively participate in all the things we do.
Do you practice communion?
Each week at dinner we share communion. People are always welcome to pass if they aren't interested in this ritual. We do this every week to remind ourselves that we are connected to each other and to something beyond ourselves. One of our members brings fresh baked bread and we serve each other around the table as a way of saying yes to being open to God.
We have held a baptism for one of our participants as well.
I have food allergies or preferences. Can I still come to dinner?
We always have veggie and gluten-free options. If you have other dietary restrictions please let us know you are coming and we will do our best to accommodate your needs.